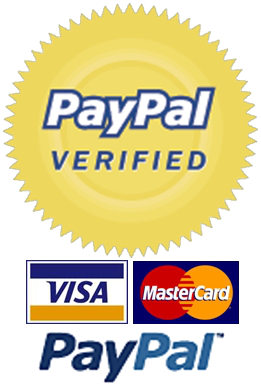 SECURE PAYMENT BY PAYPAL
It is fully automated with an immediate response.
No human intervention is required to complete this credit card transaction.
This is far safer than providing your credit card to a waiter or a retail sales person.
No record of your complete Credit Card Number is made available to AEGIS PTY LTD.
All transactions are performed under 128 Bit Thawte SSL Certificate.
PayPal has been certified by their processing bank.
PayPal has been approved by many global banks.
PayPal does not receive these funds; they are deposited directly with AEGIS PTY LTD.
Verified by Visa and MasterCard SecureCode enabled.
IP Global Positioning Fraud Management Software.
BIN checking, ensuring the cardholder is linked to the correct bank.